Reusable Planet Gift Vouchers
Reusable Planet Gift Vouchers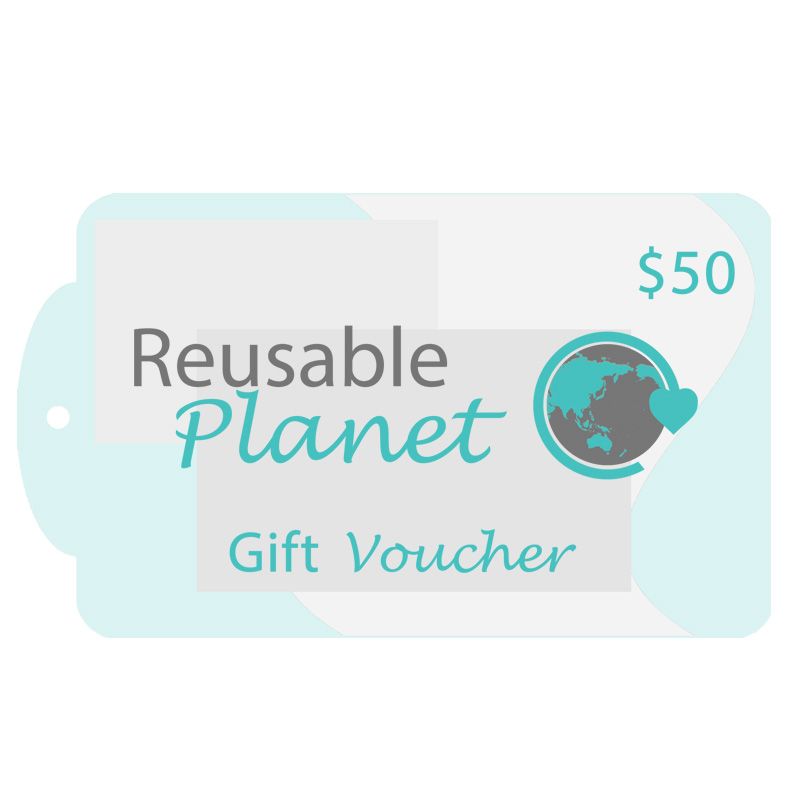 All Gift Ideas | Gifts Under $25 | Gifts for Kids | Gifts for Her | Gifts for Him | Gift of Seeds | Wrap It Up | Eco Gift Packs | Reusable Planet Gift Vouchers
Buy a Reusable Planet Electronic Gift Voucher as a thoughtful gift, and let your recipient choose what suits them best. Plus, it's digital and plastic free!
We have a thoughtful array of reusable and sustainable products to help reduce waste and single-use plastic that we know they will love!
❤❤❤
HOW IT WORKS:
The Gift Voucher is sent electronically to your nominated recipient detailing who the voucher is from along with your personal message, entered at the checkout. You set the time and date it gets emailed. The email will include details of how to redeem the voucher at checkout on the web store.
Any credit not used in a shopping session will remain as credit on their account.