About Us
Hey there! Thanks for visiting.
Here at REUSABLE PLANET, we're all about… well… reusable stuff!
But we're more than that! We encourage people to change their everyday lifestyle habits to REDUCE, REUSE AND RECYCLE.
We do what we can to make that easy for you, from supplying products that reduce the need for single-use plastics, to sharing great ideas for reducing your footprint, sourcing abundant articles to fill you with information and researching blog articles to help enlighten, inform and educate.
Creator of REUSABLE PLANET, Rachel, is a corporate hippy from way back. She was banning brands and recycling way before it was cool. She has spent her life bugging and pestering those around her at home and work and play to do the same.
Before she personally banned McDonald's back in the 90s (she's old), she used to make them wrap her McFeast in cheeseburger paper, when it traditionally came in polystyrene. Before Virgin Airlines recycled their water bottles, she would take hers off the plane and recycle it herself, rather than have it binned… After making the point to the hosties.
She accepts personal responsibility for both these corporates' change in those behaviours!
Okay, well not really. But it is only when enough consumers take actions like this that corporate behaviours do change for the better. And all these small changes add up to a big difference. Just look at the pending straw ban at McDonald's Australia!
Check out this list of great Aussies who have helped make huge changes!
So don't say you, just one person, can't make a difference. Because you can!
And that's what REUSABLE PLANET is all about.
Come and make a small difference with us.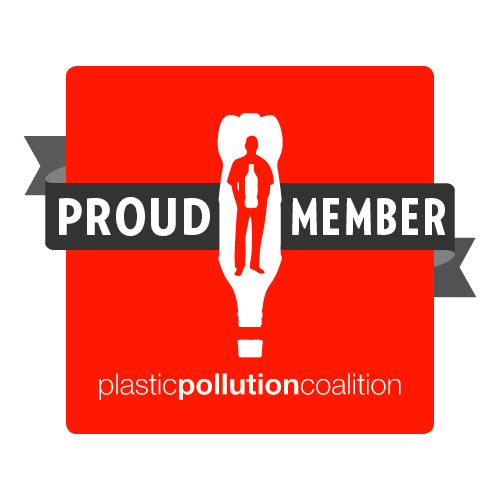 - - - - - - - - - - - - - - - - - - - - - - - - - - - - - - - - - - - - - - - - - - - - - - - - - - - - - - -
Reusable Planet is a proud member of the Plastic Pollution Coalition, whose mission is to work toward a world free of plastic pollution and its toxic impacts on humans, animals, waterways, oceans and the environment...
REFUSE
SINGLE-USE
PLASTIC