AUSTRALIA TO CEASE EXPORTING ITS PLASTIC WASTE
Author: Rachel Date Posted:12 August 2019
In an excellent outcome from this week's Council of Australian Governments (COAG) meeting, leaders have agreed to a ban on exporting recycled plastics, paper and glass products.
AUSTRALIA TO CEASE EXPORTING ITS PLASTIC WASTE
In an excellent outcome from this week's Council of Australian Governments (COAG) meeting, leaders have agreed to a ban on exporting recycled plastics, paper and glass products.
Australia's waste and recycling industry has been in crisis since China banned imports of foreign waste in 2018. That much our recycling was exported overseas to be managed was a dirty secret many Australians weren't aware of until this happened.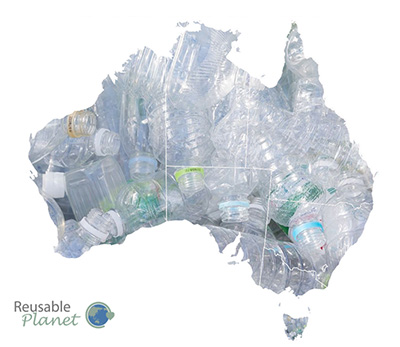 Indonesia, Vietnam, India and Malaysia have since become the dumping grounds of choice for much of Australia's supposed 'recycling' material. However, much of it arrives contaminated, which has been a source of friction between the countries.
Large volumes of our exported recycling shipments have found to be mixed with general household garbage like used nappies, motor oil containers and even electronics. Eight shipping containers with around 210 tonnes of contaminated paper waste were sent back to Australia from Surabaya, Indonesia in June with a warning of more similar actions to come.
Add to that, our exported waste is not always managed in an environmentally responsible manner, with much of it going on to pollute the local rivers and waterways, as well as spoiling the atmosphere with toxic materials due to the unusable waste being burnt off in populated areas. Low quality plastics have even used to fuel food ovens in tofu factories in Java.
Back home, Victoria's recycling crisis went from bad to worse last month as SKM Recycling's third plant shut down in the wake of breaches of Environment Protection Authority (EPA) regulations and subsequent receivership. SKM was the processor of choice for over half of Melbourne's Councils, putting more pressure on an already struggling system and forcing councils to send their recyclables to be buried in landfill.
PM Scott Morrison admitted just 12% of our nation's plastic waste is currently being recycled, which is an outrageous statistic given Australians throw out over 1 tonne of plastic waste every minute!
South Australia, Hobart and Canberra have previously banned or committed to banning a number of single-use plastic items. We now need other states and communities to follow to reduce the overuse of disposable plastics, and now more than ever is the time to get this done.
With stockpiles of recyclable materials continuing to pile up, the need for Australia to address the lack of infrastructure in the recycling and waste stream has become urgent. So it's no surprise a key focus of Friday's COAG meeting was waste, recycling and reducing single-use plastics.
With leaders already agreeing to a ban exporting plastics, paper and glass, we will now deal with these recycling streams at home, as we always should have. To follow will be strategies to reduce waste, especially plastics, by increasing the capacity of the recycling sector to collect, recycle, reuse, convert and recover.
"It's our waste and it's our responsibility", the PM said on Friday.
We finally have Government attention and cooperation to address these very urgent issues. This is a win for Australia and the planet! Reusable Planet looks forward to seeing the detail on the timely initiatives that come out of this collegiality.
There's still a long way to go, but it's a start!
On a final note, it's worth mentioning the leaders' meeting was held in Cairns, the first time COAG has been held outside a capital city. Hopefully we'll see more government summits held in struggling regional areas in the future.
---
Leave a comment