7 THINGS YOU CAN DO WITH EXPIRED SUNSCREEN
Author: Rachel Date Posted:1 June 2022
Saving you from skin cancer is just one of the handy things you can use sunscreen for! If you find yourself out of shaving cream or hair gel, don't race to the shops! Race to the bathroom and pull out that old sunscreen!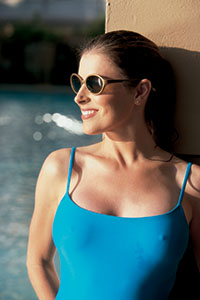 Did you use up all your sunscreen this summer? Me either.
All sunscreen in Australia is required to have a use by date on it. Broadly speaking, sunscreen should last for two to three years on the shelf. But it can expire sooner once opened or if stored incorrectly, according to consumer group Choice.
So while your old sunscreen may have lost some of its shine as far as sun protection goes, there are other uses for expired sunscreen before you throw it out!
Moisturiser
Most sunscreens have a moisturising base as they are intended for every day use, so you can still use your expired sunscreen as a protective moisturiser if it's been stored correctly and in good shape.
Mineral sunscreens tend to include more moisturising agents than chemical sunscreens and are gentler on your skin. And just like sunscreen, it can be used for face or body.
Use caution if you have sensitive skin, but if you do you are likely already using a suitable sunscreen for your condition, anyway. If not, talk to your pharmacist about that.
Shaving cream
Out of shaving cream? Don't run to the shops or use soap! Your old sunscreen contains oils that make it work as a good substitute. Lather it up on your face, legs, underarms, whatever needs a clip! It will also keep your skin moisturised as you shave.
Silver and metal polish
Is tarnish tarnishing your day? Just add some sunscreen to a soft cloth and rub it in to your tarnished silverware and rusted metal objects to make everything bright and shining in your life again. Yep, it will even help to remove rust!
Hand sanitiser is also good for removing tarnish.
Sticker remover
In a sticky situation?
If you've got kids, you've invariably got stickers stuck somewhere you don't want them stuck. We can get you unstuck!
Just rub on some old sunscreen over your sticky problem, let it sit for a couple of hours (or overnight for stubborn stickers) and it should peel away easily. Use some extra sunscreen and a cloth to remove any remaining sticky residue (depends on surface to be cleaned - test in an inconspicuous spot first).
Eucalyptus oil also works well for this.
Permanent marker remover
If you've got pre-schoolers you've no doubt experienced a time when they've used themselves as a drawing pad or canvas at some point. And if not, then just wait for it.
When it happens, don't fret! Just grab the handy expired sunscreen and use some on the skin with a tissue to wipe it off!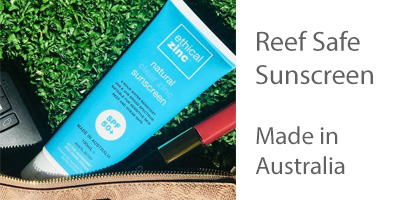 Residue Cleaner
Scissors that are tacky from glue or sticky tape can really make them hard to use. Restore them back to new by rubbing sunscreen into the blades and wiping with a soft cloth. Works for a myriad of residues.
Eucalyptus oil also works well for this.
And finally… (drum roll for this one…)
Styling balm alternative!
Can't get your hair to stick up? Can't get those flyaways to sit down? No problem! Sunscreen makes a great emergency hair balm solution and it (usually) smells nice, too, and will offer your hair some UV protection!
If you do use an expired sunscreen, or it's been languishing in the back of a hot car for a year, be aware it becomes less effective at blocking out UV rays as it ages or gets affected by heat, so make sure you take additional steps like wearing a hat and shirt, staying in the shade and reapplying sunscreen regularly.
And of course, if your expired sunscreen is not in good shape, dispose of thoughtfully.
Great job, eco warrior!
Do you use sunscreen for anything else? Have ou tried any of these tips before? Let us know the results in the comments.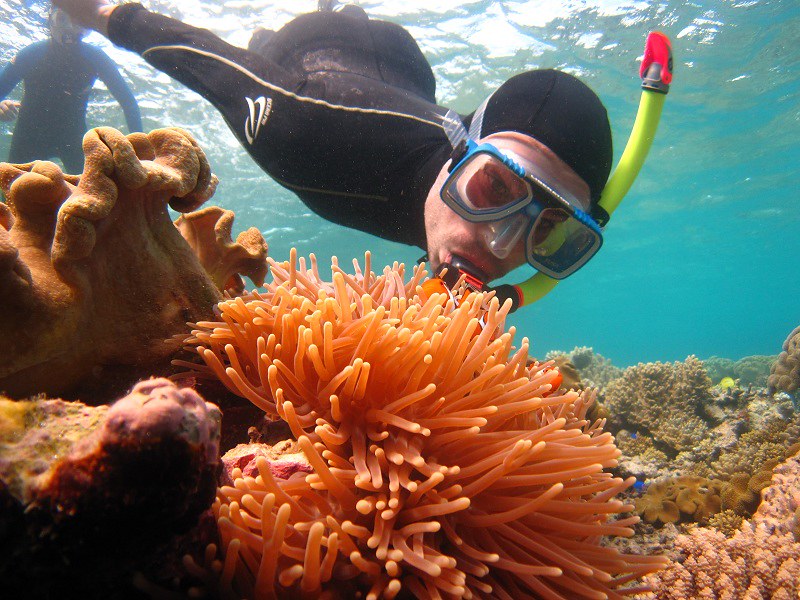 BLOG: IS YOUR SUNSCREEN REEF SAFE?
An estimated 14,000 tonnes of sunscreen is being deposited in the world's oceans each year. Is this a sunblocking problem for reefs? Read the article to find out if your sunscreen is reef safe.
- - - - - - - - - - - - - - - - - - - - - - - - - - - -
All our blog articles written by Rachel or our Guest Bloggers are well researched and 100% written by a real human person. We hope you have been informed, educated or entertained.
To read more eco living articles, head over to our main blog page.
If there is something you would like to see us write about, we'd love to hear from you! Send us an email or find us on our socials! We love spreading the message of reducing waste and the overuse of unnecessary plastic, so follow along and come be a change-maker with us!
Follow us on Instagram, Facebook or Twitter @ReusablePlanet or SUBSCRIBE and get weekly easy eco-living tips via email
---
Leave a comment