Are you Ready for Plastic Free July?
Author: Rachel Date Posted:8 June 2019
Single-use plastic is one of the biggest long-term issues our planet faces… Join the challenge and 'Choose To Refuse' single-use plastic during July.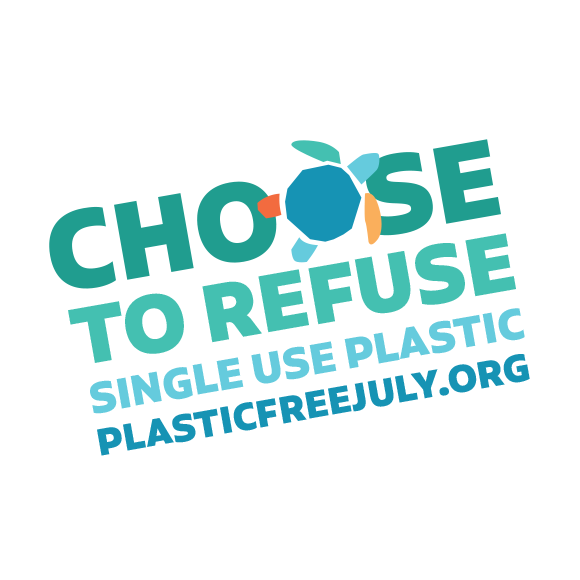 Plastic is designed to last forever, yet we're often using single-use plastic items for only a few minutes! Every piece of plastic ever created still exists in some form today!
Single-use plastic is one of the biggest long-term issues our planet faces… It pollutes our waterways and oceans, it litters our environment, it's killing our animal and birdlife and microplastics are becoming a common part of our food chain.
Eight million tonnes of plastic are going into the ocean each year. If we don't change our habits, by 2050 we will have more plastic in the ocean than fish.
It's scary.
That's why we're encouraging as many people as possible to join the Plastic Free July Challenge.
Completely plastic free? It sounds like a big ask, we know. Plastic is everywhere! But don't try and do everything… start small with one or two things you can easily change now, and grow from there.
Whatever capacity you participate in, and whether it's for a day, a week, a month or forever, you are part of the solution in reducing the damaging affects of overuse of single-use plastic.
So what are some of the everyday habits you can change to join the challenge?
Say no to the plastic lid on your takeaway coffee cup
Sip instead of suck when plastic straws are the only option
Take your own water supply instead of buying bottled water
Go naked with your fresh produce instead of using a plastic bag, use a paper mushroom bag or grab a box instead.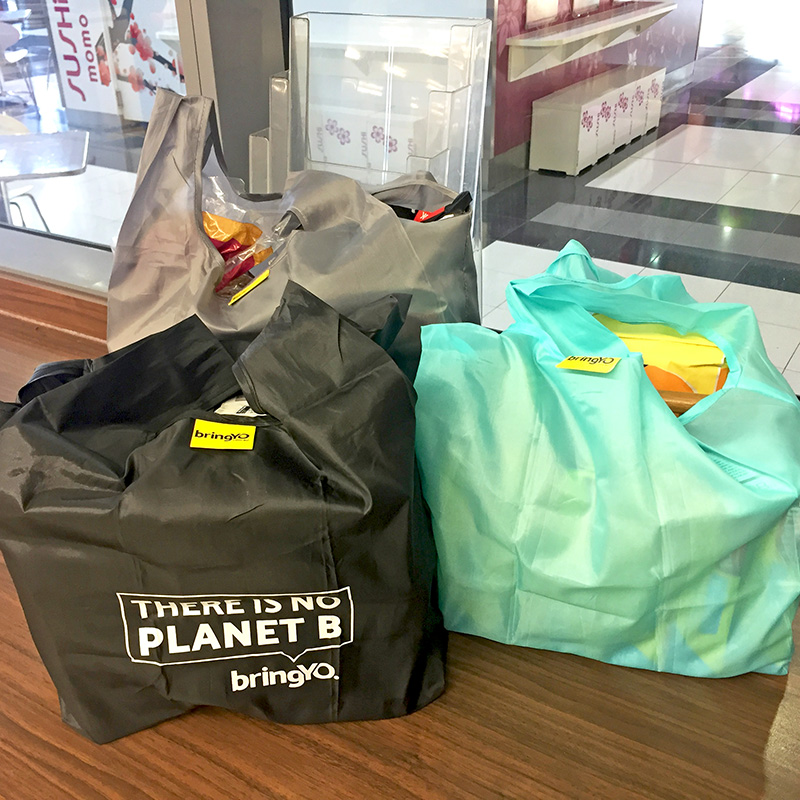 If you want to dig a little deeper… BYO!
BYO coffee cups. Some cafes will even offer you a discount for this, check out Responsible Cafes for more info!
BYO metal straw or a fully compostable reusable bamboo straw.
BYO food container for your takeaway lunch or deli items.
BYO Reusable Shopping Bags. We have an awesome 4-pack that will fit in your handbag / manbag / glovebox so you will always have them on hand for those last minute stops at the shops.
Have a browse of our website for all the great products you didn't know existed that will reduce your use of single-use plastic and help you choose to refuse! We recommend our Zero Waste Foodie Pack for Plastic Free July and to easily kick off your plastic-free journey.
The Plastic Free Foundation has grown from a handful of participants in the challenge in Western Australia in 2011, through to millions of participants across more than 170 countries worldwide today. Head over to the Plastic Free July website for more tips and ideas, and register for help straight to your inbox during July.
Finally, if you're not yet motivated, here's a few more stats that might help you make the decision to join the Plastic Free July Challenge:
Australian households throw out over 1 tonne of plastic waste every minute!
660 thousand tonnes of plastic waste every year are created by Australians alone.
Our landfill, oceans and waterways are being choked with plastic waste.
Wildlife including fish and birds are ingesting and becoming entangled in plastics that drift into their habitat.
It takes around 400 years for plastic to break down in water, and even then it will end up in tiny, tiny pieces that are harmful to marine life.
Microplastics are ingested by vast numbers of marine species, enabling toxins to enter our food chain.
Only 20% of Australian household plastic waste is recycled. Only 20%!
Sign up for Plastic Free July at www.plasticfreejuly.org and join a community of millions, and give yourself a pat on the back! Well done you!
Make your friends aware and share your progress on social media by using (and perusing) the hashtags #ChooseToRefuse #PlasticFreeJuly #ReusablePlanet and tag @ReusablePlanet and @PlasticFreeJuly
Recommended websites:
Plastic Free July - www.plasticfreejuly.org
Responsible Cafes - responsiblecafes.org
Trashless Takeaway - trashlesstakeaway.com.au
---
Leave a comment