Reusable Planet Blog - Plastic Free Halloween
Author: Rachel Date Posted:12 October 2020
How to reduce your single-use plastic over Halloween! Halloween has experienced increasing popularity in Australia recently, but it's the staggering amount of plastic waste Halloween is responsible for that is really scary. BOO! So how can you avoid increasing your use of plastic and still enjoy the holiday?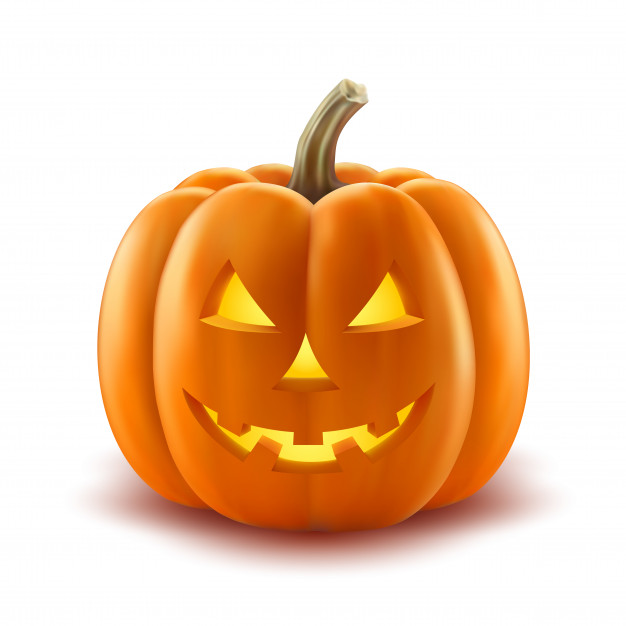 Have you jumped on the Halloween Ghost Train?
There's no doubt Halloween has experienced increasing popularity in Australia in recent years. In fact, a 2019 survey indicated up to 43% of us were planning to do something to celebrate Halloween. And if you've got young kids, it might be hard to avoid. But grown-ups are having Halloween parties, too.
The American holiday has definitely infiltrated retailers, who fuel growth of the holiday here by stocking their shelves months in advance of the October 31st date with an ever-growing range of confections, costumes, Halloween decorations and carving pumpkins (Coles expected to sell more than 270 tonnes of them in 2019).
Mars Wrigley Australia said in 2019, Australian consumers were expected to spend an estimated $159 million on confectionery for Halloween. In the UK, Brits now spend over £300 million on Halloween each year. That's still well behind Halloween's main devotee, America. Last year Americans were expected to spend $US8.8 billion ($12.8 billion) on Halloween. Think about that in relation to the recent federal budget!
But it's the staggering amount of plastic waste Halloween is responsible for that is really scary. BOO!
Maybe ghosts don't have a large carbon footprint, but Halloween plastic is everywhere. It's in those synthetic throwaway costumes, it's in masks, wigs, costume accessories, lollies (individually plastic wrapped in a plastic bag) decorations, packaging for decorations, packaging for accessories…
So, if Australia is getting on board with this holiday, let's do it the right way. Let's reduce, instead of contributing even more, to the plastic waste problem with this further source of single-use plastic.
We've come up with some easy solutions to help you reduce (specifically plastic) waste associated with various aspects of Halloween. Don't make it hard! Pick one or two suggestions that work for you. Together we can reduce the amount of toxic plastic languishing in landfill, the environment and the oceans.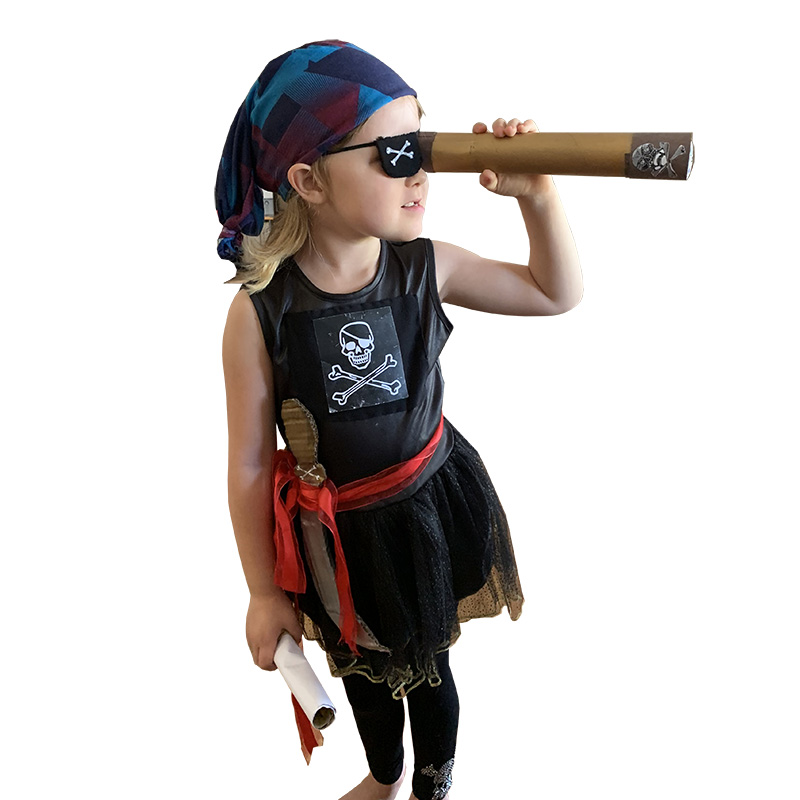 COSTUMES
PROBLEM: Halloween costumes are cheap and plenty, and most are made of plastic and come with plastic accessories. Research shows most are thrown away. In the UK, it is estimated that 2000 tonnes of plastic waste gets generated just from (mainly polyester) costumes. That's equivalent to 83 million plastic bottles. Meanwhile, the North London Waste Authority says some 7 million Halloween costumes are thrown away each year.
SOLUTION/S:
1. Hire a costume
2. Reuse your costume (no one remembers what you wore last year)
3. Repurpose an existing costune
4. Swap costumes and accessories with friends
5. Make your own! Not a sewer? Look for costume ideas that use paper or cardboard, like robots, astronauts or rockets. And what about those old sheets! Classic ghost costume right there! Roman Toga anyone? ET phone home… Black or dark sheets? Witches cape or a Goblin hoodie! Priest? Magician?
Then there's the many costumes that can easily be created from normal clothes. Second-hand shops are a great place to find accessories and clothes for costumes. Raid your nearest Vinnies, or even clean out your own wardrobe for an easy DIY costume!
Here's a few suggestions to get you thinking…
Zombie (a few old, ripped shirts or dresses stained with dirt, tomato sauce or beetroot);
Frankenstein (old dark suit)
Pirate (black shirt, red or black head scarf)
Vampire (just add makeup)
Living Doll (frilly dress, bonnet)
Harry Potter (just add glasses)
40's Pin Up Girl / 50s Teenie Bopper
Flower Child / Hippy
80s Costume (think fluoro)
Cowboy / girl (flannelette and jeans and hat)
Ballerina (second hand tutu)
Fortune Teller (hoop earrings, head scarf, big skirt
Scarecrow (a bit of straw sticking out of your clothes)
Ninja Warrior
Farmer
Pop Singer
Biker
See Savers for more Halloween costume ideas
Some Halloween costumes can be created simply with face-paints or make-up. YouTube is your friend here, where you will find heaps of ideas and DIY tutorials. Try to find natural, non-toxic face-paint, or test a spot before using to ensure it's not full of nasties, especially on kid's delicate skin, or if you will be wearing it for quite a number of hours.
DECORATIONS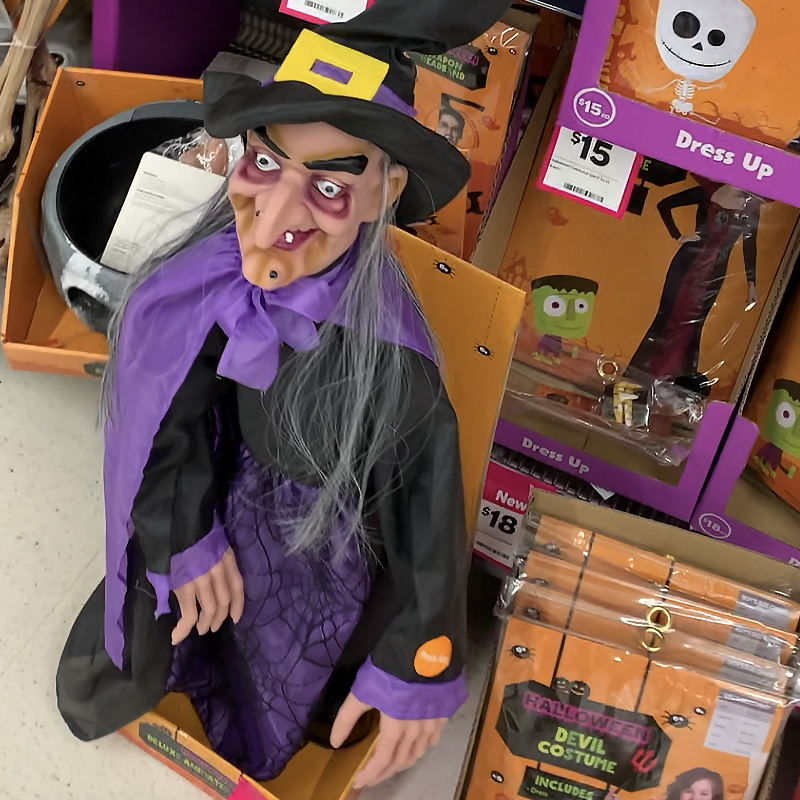 PROBLEM: Most Halloween decorations are made of plastic, and come wrapped in plastic, and are designed to be used once. Then all that plastic is tossed into landfill, adding to the toxic waste problem we are leaving for our future generations to manage.
SOLUTION: Make your decos! Use paper and glue, the old-fashioned way. It's a great activity to do with the kids, too. Pinterest can give you plenty of ideas. Here's a few of ours:
The kids will love making spooky shapes with clay and painting them spooky colours. And if clay modelling is not their forte, the result will just add to the spookiness!
Cut out bat, spider and other spooky shapes from black card paper and hang them on twine.
Instead of buying synthetic web, use string, cotton or cheesecloth to create an authentic looking spider web instead.
Instead of buying a blow-up decoration for the front yard, why not make a super scary zombie scarecrow with old clothes stuffed with newspaper.
Decorate glass jars with led string lights and line with orange or red cellophane
Make a witches' broom with twine and sticks from the back yard or nearest park.
If you are all-in and just have to buy decorations, think durable and reusable as you shop. Dedicate a box just for your Halloween decorations, and put them away and reuse them year after year, just like Christmas. Look for plastic-free where possible. If you get bored with the same decorations year after year, why not organise an annual swap event with your friends to freshen up your Hallowed look. Plus, it's a great excuse to catch up and have a fun night in.
PUMPKIN WASTE
PROBLEM: Eight million pumpkins get binned in the UK alone after Halloween. Coles expected to sell more than 270 tonnes of them in Australia in 2019. All that food waste, most of it going to landfill and creating greenhouse gasses.
SOLUTION: Use the cut out flesh for cooking pumpkin soup, or have mashed pumpkin with your dinner. Feed leftover seeds to the birds. Or why not eat them yourself? They're delicious. Just wash the excess flesh off them, dry them out in some paper towel over a week. Spread them out on a baking tray, spray lightly with olive oil, season with your favourite flavours and slow roast them. A great snack and healthy, too!
Compost the pumpkin after Halloween, or try sharewaste to see if there is someone near you able to take food waste.
TRICK OR TREAT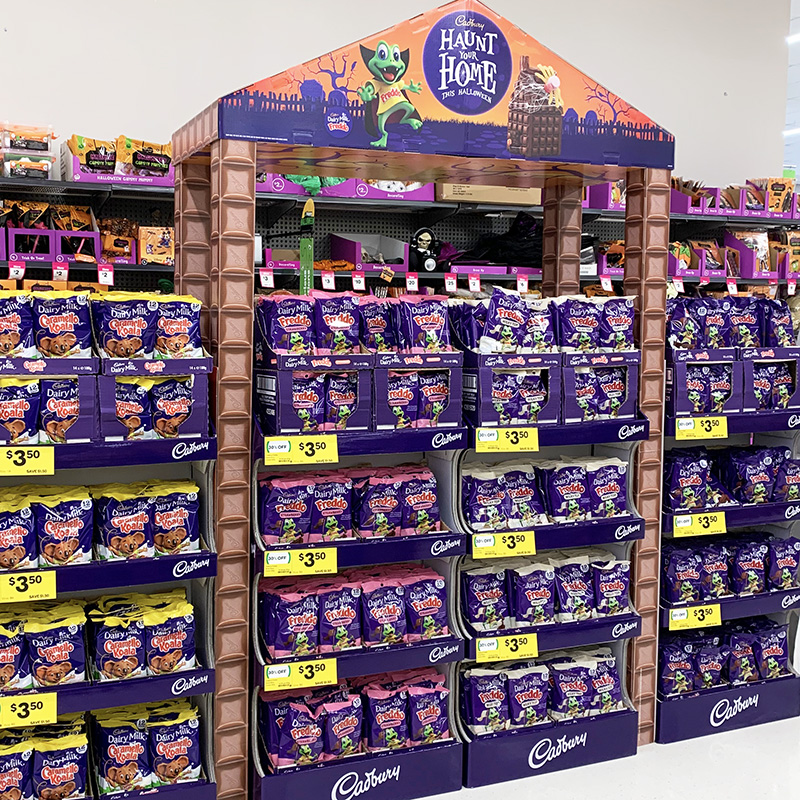 PROBLEM: How do you do trick or treating plastic free? From those plastic pumpkin-shaped buckets to the plastic-wrapped lollies they get filled with, plastic spider novelty rings and plastic witches' brooms!!! And don't get me started on the sugar!
According to a cleanup and brand audit report from Break Free From Plastic, food wrappers from companies such as Nestlé are among the top items found on beach and community clean-ups, littering the environment across the world.
SOLUTION: If you're handing out treats, why not also include sugar-free, plastic-free treats? It may not be as exciting for the kids at the time, but after all the lollies are gone, yours will remain, and it may well be appreciated.
Think things like: stationery, themed pencils, reusable silicone straws, wooden dice (every kid needs dice), knuckles (spooky, too!), chalk, spooky erasers, mini puzzles, bee-friendly grow kit (make your own). Avoid plastic novelties like black plastic spider rings and plastic fangs.
If you want to include edible treats, think boxed sultanas and seeds, small apples, paper wrapped confection or fun sized boxed lollies.
If you have a tight neighbourhood and Trick-or-Treaters are friends or family, you could give out homemade Halloween shaped cookies or spooky cupcakes in a paper bag.
If you're out there Trick-or-Treating, instead of using a plastic bucket to collect goodies, try making a felt one (again, Pinterest or YouTube will help you out). Use a reusable cloth bag, paper bag or even an old pillow case, book bag or basket. Decorating your chosen carrier with Halloween decorations that can be removed and / or reused can be another fun craft activity for the kids.
If you do collect plastic-wrapped lollies, make sure you recycle all soft plastics, even silver-lined, in the REDcycle bin, which can be found at most major supermarkets, where it will get turned into other useful things. Foil can be collected and scrunched together and once the size of a fist, can be added to your kerbside recycle bin.
PARTIES
PROBLEM: Having a haunted house party? You've pulled out last year's homemade decos, you're wearing a hired costume, you've carved your pumpkins, found the spooky music. How do you manage the invites? What about catering? Food waste? What else is there to do to avoid plastic while hosting a Halloween party?
SOLUTION/S:
Send e-vites instead of actual invites to reduce your invite carbon footprint. Include a calendar invite so you know who's coming and don't over-cater!
Avoid single-use plastic cups, straws, plates and cutlery and use reusable glassware, crockery and utensils. If you need more, borrow from neighbours or friends. Or if that's not an option, choose compostable cups, plates and cutlery. Check out our Compostable Catering Kit.
Don't forget to put out a bin for recycling and a food bin lined with a compostable bag for food waste if you have a Council compost waste service.
It's a bit awkies these days to hand out any food that is not wrapped. The same goes with sugary Halloween treats to trick or treaters. But you have a bit more leeway at a hosted party. If you are going to include lollies, bulk buy to avoid the plastic, or go with homemade treats.
If it's a family party, get the kids involved decorating spooky-shaped cookies and cupcakes.
And that's how to be Hallowinning this Halloween!
LINKS IN THIS ARTICLE
See Savers for more costume ideas
Try to find natural, non-toxic face-paint
Try sharewaste to see if there is someone near you able to take food waste.
Recycle all soft plastics, even silver-lined, in the REDcycle bin
Check out our Compostable Catering Kit
Food bin lined with a compostable bag for food waste


---
Leave a comment