How to be more Earth-friendly this Christmas
Author: Rachel Date Posted:14 December 2021
Christmas is a time for excesses, and with that comes plenty of extra waste, including harmful plastic waste. Much of it can be avoided with many little - and easy - changes to your Christmas routine to be more Earth-friendly this Holiday season.
-----------------------
Christmas is generally a time for excesses, and that unfortunately means lots of extra waste, including harmful plastic waste, most of it from packaging.
But so much waste can be avoided with just a few simple changes to your Christmas routine.
Read on to learn how to be more Earth-friendly this Holiday season.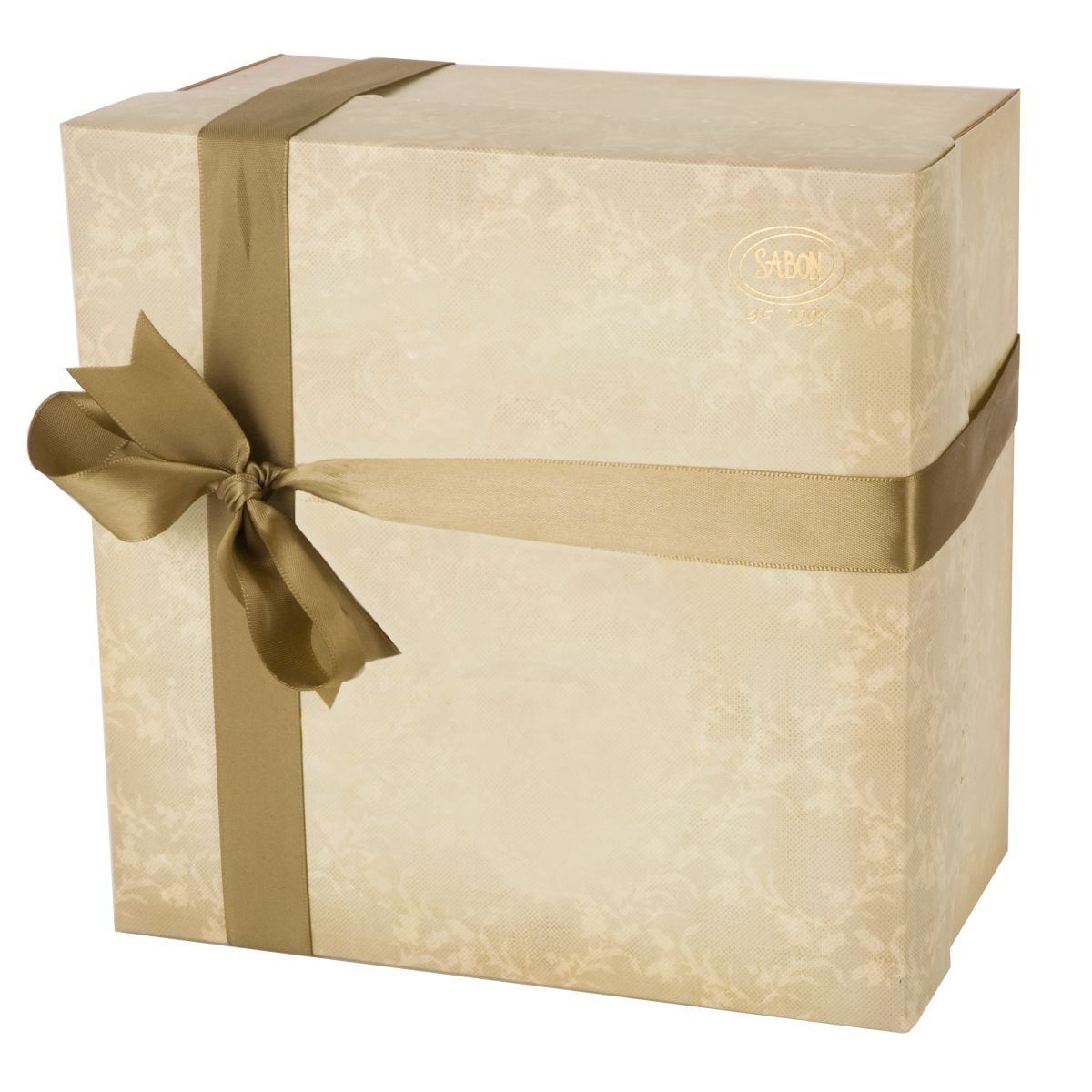 1. ECO GIFTING
If you're doing last minute gift shopping, consider gifts that are better for the environment.
Consider things like; Is this likely to be used for a long time? Is it made of plastic? Is there a non-plastic alternative? How about the packaging? Choose none or plastic free packaging where possible.
Give preference to natural materials like wood, or linen or cotton for clothes. Books are a great gift and there's books for every age and taste! Printed in Australia? Even better!
Why not make something? Things that take your time and come from the heart make great gifts and are more deeply appreciated. What are you good at? Chutney? Jams? Cakes? Gerdening? Buy a lovely ceramic pot and plant a clipping from the garden.
Buy some reusables for lifestyle inspiration, like BYO coffee cups for takeaway coffee addicts or insulated water bottles for fitness addicts.
Vouchers are also a great waste-free alternative, because you can't get it wrong! When you let the recipient choose their gift, there's no chance it will go to waste!
And re-gifting is okay! If you have a thing that's new and never used, and you know someone else will love that thing or make good use of it, there's nothing wrong with that!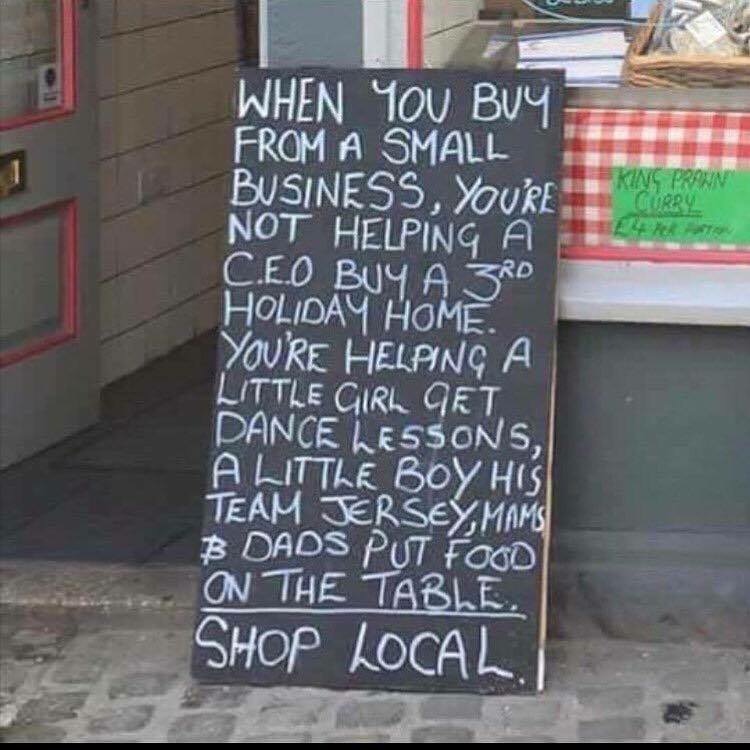 2. SHOP LOCALLY! SHOP SMALL!
Big business is more likely to send funds overseas or for shareholder dividends. When you buy locally, or from a small business (like Reusable Planet), your money is more likely to stay in the country, support local jobs, put local food on local tables, local kids in uniforms, and be used to support more local businesses.
This applies not just for gifts, but also food. And if it's sourced locally, it'll have less carbon miles, too!
Head to your local craft markets for unique, handmade goodies.
3. ECO DECORATING
You've likely put your decorations up by now, but if you're decorating for Christmas Day, a party, or heading to clear-out sales, think about reusing your old decos as much as possible. And as you replace them, buy plastic free - and packaging free - where you can.
And don't underestimate the festivity of handmade decorations. Drying orange slices is an easy and effective current trend. Deco making is also a great project to do with the kids. Try paper chains, or cut out and decorate cardboard shapes to hang on the tree, windows or as banners. Instead of using glitter, try dried flowers or confetti made from dried leaves with a hole punch, or even bio glitter.
Make cards for the family.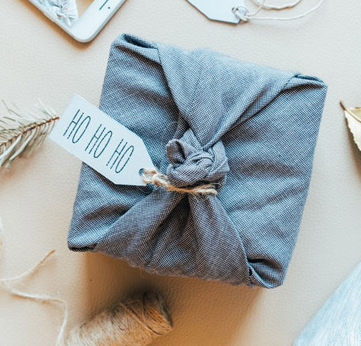 4. ECO WRAPPING
Not all wrapping paper is created equal. Glitter and coatings on paper wrapping can render them unable to be recycled. Instead try one of these many eco options:
Furoshiki is the traditional Japanese art of cloth wrapping. It's also a great way to use of material scraps. Google is your friend to find some easy - and impressive - ways to wrap using cloth.
Reusable gift bags are becoming more visible, and there's plenty of options.
Kids' artwork! You know you've got plenty laying around. Instead of throwing them out reuse them to wrap presents for the grandparents, they'll love it!
Use festive kraft paper bags or decorate plain paper bags or reused shopping bags with the kids!
5. ON-THE-GO
If heading to BBQs, picnics or backyard parties, go prepared! BYO an insulated wine tumbler and your own reusable straws in case your host isn't as less-waste minded as you. Who wants to drink out of plastic cups, anyway? YUK!
If you're taking your favourite homemade delights, reuse an old takeaway container if you're not sure your good serving dishes will come back.
6. CHRISTMAS DRINKS
Stay away from large cookie-cutter chain venues and support smaller venues instead, where you are more likely to get personalised service and your support of the business will mean so much more.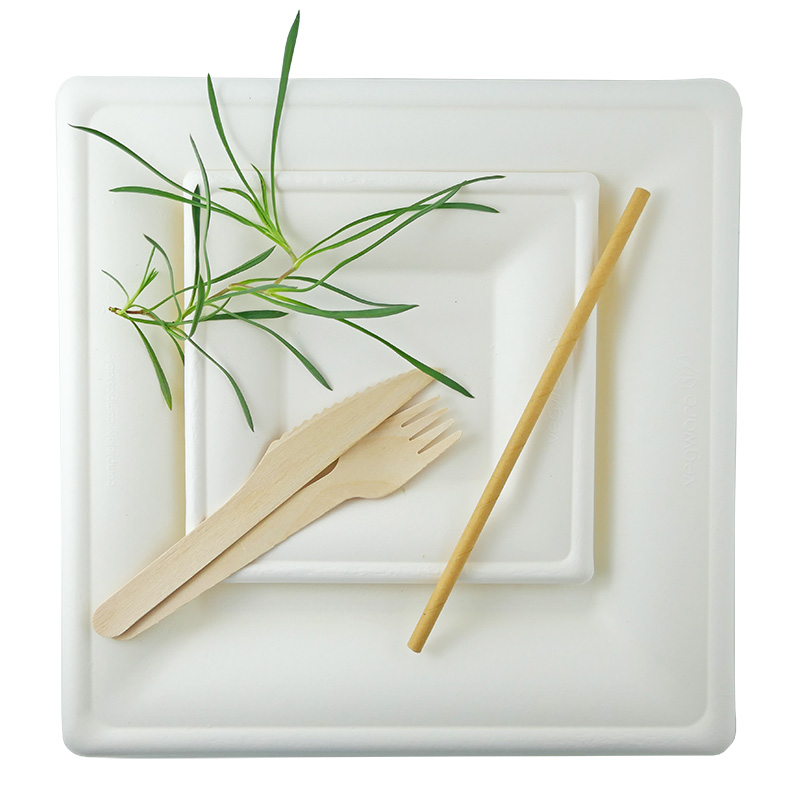 7. CATERING
If you're catering this holiday season, please, no plastic disposables! If you need more crockery, ask your guests to help you out, borrow from the neighbours, friends or family, check out Vinnies or if you have a lot of parties, invest in a dedicated reusable bamboo tableware set.
Or skip the dining and serve finger foods!
If disposables are essential, look at paper or my favourite, bagasse plates and wooden cutlery. Bagasse is made from plant fibre, is stronger than paper and can withstand greasy, hot or cold food and it's completely home compostable.
For covering food, look at using beeswax wraps, silicone or other reusable wraps instead of cling wrap, or for a disposable option look for a compostable cling wrap like Sugar Wrap.
And don't forget to have clearly labelled bins for compost, recyclables and general waste at your event to make clean up easier! You might even recoup some party money with the container return scheme!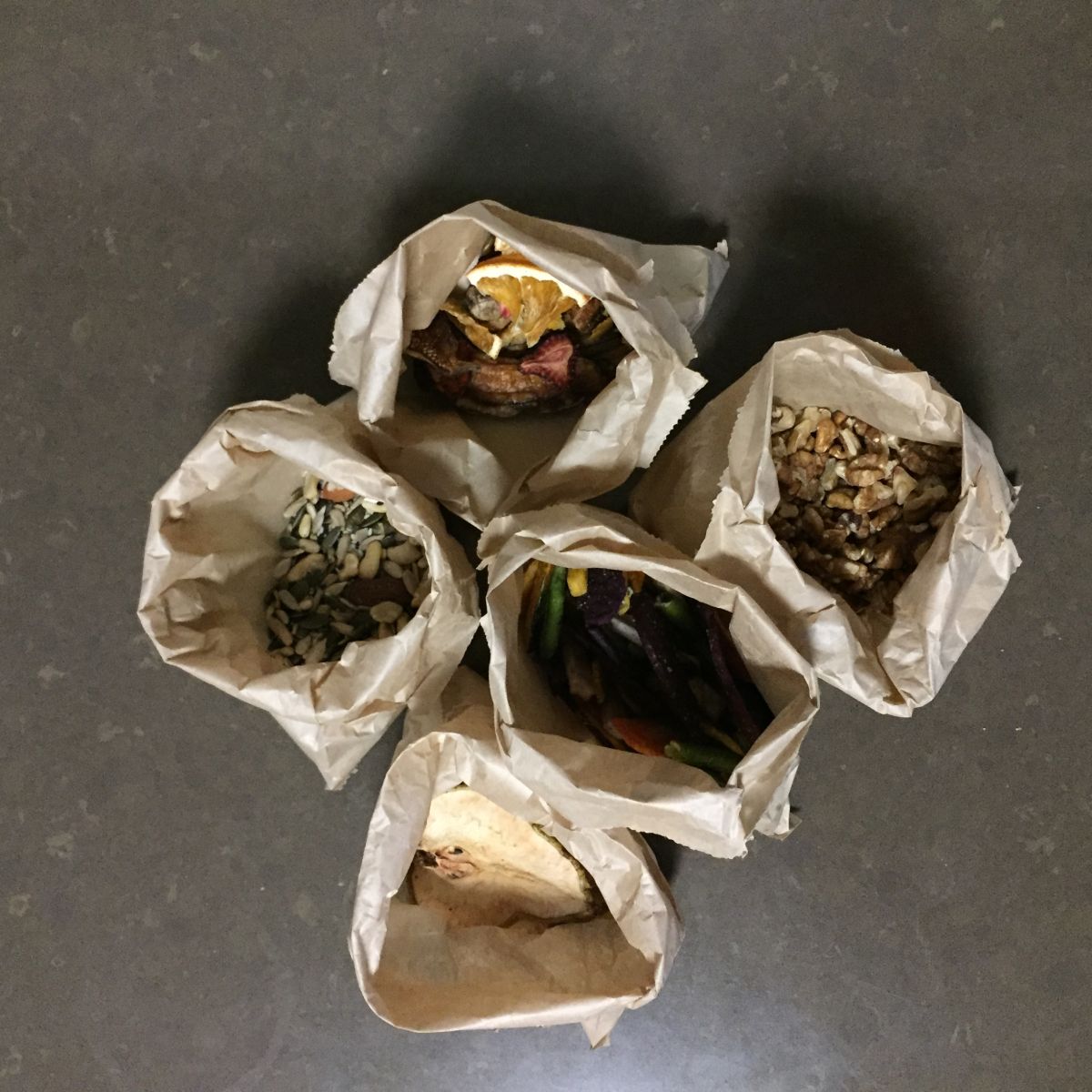 8. FOOD SHOPPING
This is a big one! It's easy to over buy. Carefully plan your menu/s and go armed with a list. Buy products packaged in glass or paper instead of plastic where possible.
Buy items in bulk or head to your nearest bulk food store.
Instead of water bottles or juice bottles, fill a water jug or two, or borrow a large drink dispenser.
And don't forget to take reusable shopping bags and produce bags. If you forget, use mushroom bags or a cardboard box off the shelf.
Use small businesses like your local butcher, baker, fresh produce shops, delis and corner stores. They'll be more amenable to BYO tubs for things like meat, salads and breads than larger chains.
9. DOUBLE - OR TRIPLE - YOUR IMPACT
Take the opportunity at get-togethers to talk to friends and family about the growing plastic problem and actions you have taken this Christmas. I love telling people about REDcycle soft plastic recycling.
You may be educating them on something they are unaware of, and may even inspire them to do the same! Ripple effects!
You'll find some well-known plastic pollution stats here.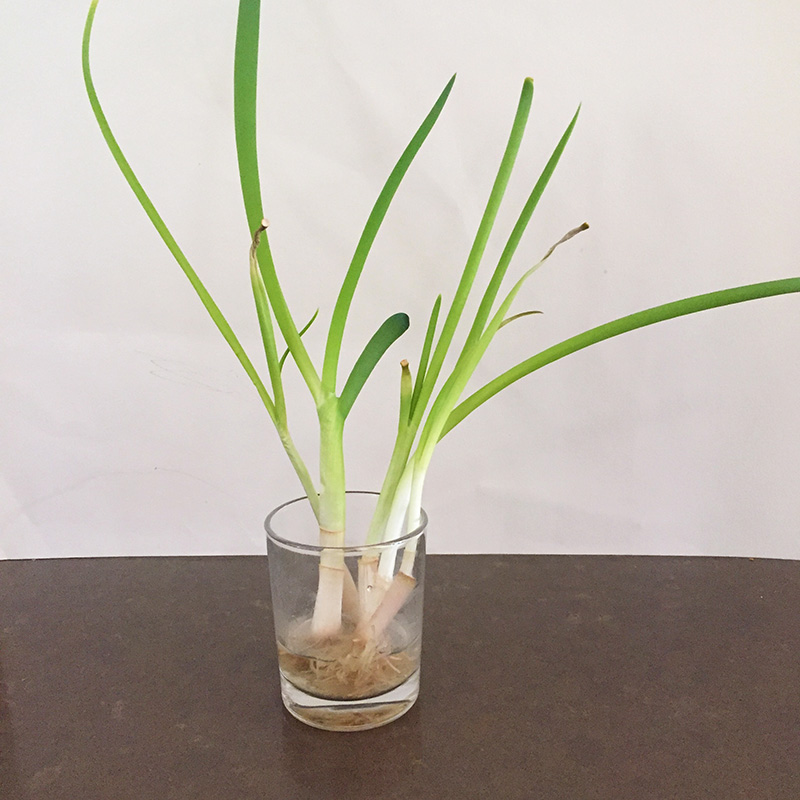 10. MAKE A SCRAP GARDEN
With all that catering going on, take the opportunity to start a kitchen scrap garden!
Things like carrot heads, garlic cloves, various onions and even lettuce can all be easily regrown right on your kitchen windowsill! They can even be transplanted to the garden.
11. FOOD WASTE
Once the party is over, minimise food waste by giving your guests a doggy bag.
Freeze leftovers (in reusable freezer bags, of course!), make smoothies, vegetable stock, soups.
If you don't have a compost bin, give your scraps to the neighbour's chooks, or check out the Sharewaste app. to find a host composter near you.
12. CLEANING UP
After the presents have been unwrapped, everyone's tummies are full and Uncle Max is snoring in the recliner, take the time to dispose of your rubbish thoughtfully.
Rinse and dry soft plastics ready for the REDcycle bins found at major supermarkets. Even silver-lined chip and biscuit packets will get turned into other useful things.
Ensure only clean cardboards, papers, bottles and tins go in the kerbside recycling bin. Scrunch clean foil together to the size of a fist to add to your kerbside recycle bin.Check with your local Council website if you're unsure what they take.
For washing up, use dish soaps or concentrates packaged in cardboard and synthetic-free cloths for the dishes.
In the laundry, use bi carb soda to soak whites or as a clothes softener. Use an eco-laundry cleaner like Earthwise or laundry strips like Tru Earth. Soluble lavendar oil makes a great frshener.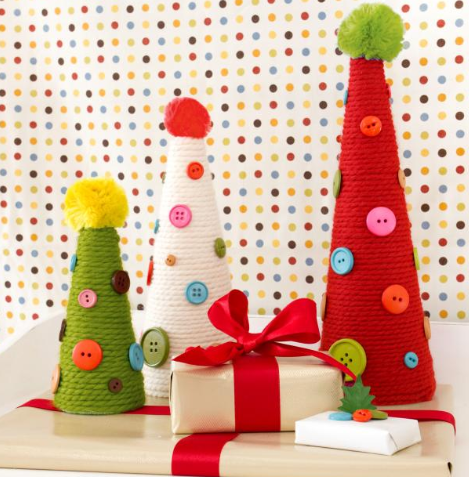 THE FINAL WORD
As always, our message is, don't be overwhelmed if you can't do all the things perfectly! Do as much as you can imperfectly, it all makes a positive difference!
And... you can just add to your success next Christmas / party / picnic and do it even better! Yay You!
If you've got some eco Christmas or waste-saving tips, share them below.
...and have yourselves a Merry little Christmas...
---
Leave a comment